This introductory course to Infinite Tai Chi is for those who wish to begin to learn Tai Chi and start a daily practice that will enable you to bring a greater sense of balance and calm.
It will however also be of benefit to those who have learnt the form earlier and need to review their practice and understanding. You will also be able to access some new resources on the essence and practice of Tai Chi.
It will guide the student on key principles, philosophy and practice of Tai Chi particularly the Infinite style and will form a good foundation on which to learn more of the form if you so wish.
It includes several videos to assist your learning of Stage One, various audios and handouts to enhance your understanding of the internal healing energy art of Tai Chi. The course also covers the principles of practice, benefits of Infinite Tai Chi and support on your learning journey.
Also included is a breath and energy awareness practice and presentation that will support the tai chi practice along with a healing light meditation and short mindfulness practice.
It is hoped that you will supplicate your learning with group classes or one to one private sessions to refine your movements and be in a supportive and friendly environment.
However, if this is not possible, you will be able to ask the teacher for guidance at any time by email. There will be further courses to include Qigong to enhance your understanding and practice of these healing arts.
You will also have access to further material relating to Tai Chi and Stage One as it is added later to include further videos at no further cost.
If you have found learning Tai Chi challenging before, now you have an easier, simple and effective method. All is required is some commitment, discipline and regular practice and the result will be a beautiful exercise that in 15 minutes will simply give you, a greater sense of calm and wellbeing for many years to come.
Your Instructor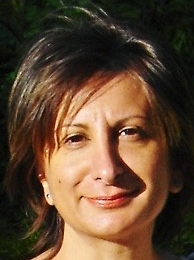 My aim is to teach and assist others to empower themselves through holistic approaches to health and wellbeing.
Disciplines taught and practiced include -
Infinite Tai Chi, Chi Kung and Qigong Therapy
Life and Health Coaching
Relaxation and Meditation
Mindfulness and Stress Management
Owner and Principal Teacher of Chi Moves
I now have over 15 years experience of teaching Infinite Tai Chi and Chi Kung along with Meditation and Stress Management
I bring to my teaching a profound understanding of these ancient arts and the underlying wisdom, having studied eastern philosophy and traditions within various institutions.
My Tai Chi foundational training was over 5 years with Jason Chan and the Light Foundation, where i learnt the Infinite style of Tai Chi, a flowing meditative tai chi, referred to as movement in the light, along with Infinite Chi Kung and Meditation. A deeper understanding of Qigong and its approach to healing was obtained later with the College of Chinese Medicine.
A Teaching Adults for Health Certificate from the City Lit qualifies me to teach adult learners within adult education institutions. I have been teaching at various centers in Chiswick, Ealing and Central London. In addition to teaching individual clients, at health clubs and undertaking corporate work helping employees learn techniques to relieve stress in the workplace.
In my teaching I integrate various stress management techniques utilising the wisdom and teachings of the internal healing energy arts, with the intention to assist others on their path of self development and well being.
Email: [email protected]
As a fully qualified Life Coach i also offer private and group coaching.
My passion is in facilitating personal and spiritual development with a view to aligning others to their higher and life purpose.
Please contact me to discuss flexible teaching and coaching options.
Frequently Asked Questions
When does the course start and finish?
The course starts now and never ends! It is a completely self-paced online course - you decide when you start and when you finish.
How long do I have access to the course?
How does lifetime access sound? After enrolling, you have unlimited access to this course for as long as you like - across any and all devices you own.
What if I am unhappy with the course?
We would never want you to be unhappy! If you are unsatisfied with your purchase as it has not helped you in any way, please contact us within 30 days and we will give you a full refund. We only ask you to give it a fair try and be patient as the benefits only come from regular practice.
Will there be more modules and courses to follow?
Yes, there will be further courses soon on Tai Chi and Qigong.
What if i have any questions?
Please email Faeeza on :
[email protected]
And I will be happy to answer your questions relating to the course. If however you wish for more specific support please choose relevant option below where i am happy to give you support during your learning.

"If you want to awaken all of humanity, then awaken all of yourself. If you want to eliminate the suffering in the world, then eliminate all that is dark and negative in yourself. Truly, the greatest gift you have to give is that of your own self-transformation." ~ Lao Tzu
This course provides a step by step video course to learning the Stage One of the Infinite Tai Chi form and is a beautiful style of Tai Chi that will help you to develop yourself on many levels.

Learning Tai Chi is a journey of self discovery and not just an exercise. It is a healing energy art that will enable a healing of your energetic system, allowing you to release unwanted, stagnant energy. You can then restore yourself back to a state of positivity, balance and inner harmony.
Once you you have learnt Tai Chi it will enable you to practice anytime, anywhere and without any equipment!
It is also suitable for all ages and levels of fitness. Everything is done standing so there is no need to do any floor exercises or anything too strenuous, so ideal for those who are looking for a gentle exercise system that is effective.
There is not time limit to this course so you can learn at your own pace and in your own time and I am here to support you on your special tai chi journey.
But remember everything takes time, so be patient and begin your journey now rather than later. Our health is vital and we need to ensure we have a practice to help us stay calm and balanced throughout our life.
It is never too late to start, you simply start from where you are right now and then you simply move forward to where you want to be.